Go Daddy Web Hosting Review: The Best You Can Get
If you are in search of the best and most trusted hosting provider in India then there are many companies that can promise you for the same. Such companies may provide you hosting plans in affordable plans but you might not get the best features in it. If you are looking for a complete package along with the best package and services then you can visit GoDaddy for it.
GoDaddy comes with a wide range of plans and features which will fulfill all your needs in terms of the trust as well. In this article, you will find relevant information related to its Plans and Features, and we'll discuss the GoDaddy Web Hosting Review and hence, in the end, you will be confirmed to see the best you can get. Let us continue reading the below to know more.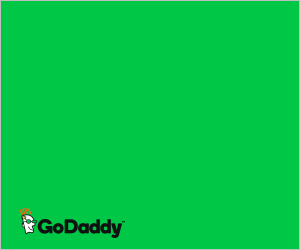 GoDaddy is a very well-Known hosting space for most of the people who are looking to host their websites. The company tries to keep the price very affordable to its users so that every professional, as well as beginner folks, can buy hosting from GoDaddy. Let us find below some of the different packages that they offer for their customers below:
Starter:
With pricing starting at ₹99 for one month which will host a single website, some of the important features of this hosting are that you will get 30 Gb of cloud storage along with 256 MB of RAM along with a single database and unmetered database as well. This is the basic plan among all and specially designed for those who are complete in the world of hosting and buying domains field along with in blogging world as well.
Economy:
The upgraded version of the starter plan the Economy plan is equipped with 100 Gb of cloud storage along with 10 databases and has unmetered bandwidth as well. Some of the extra features from this plan include standard performance in terms of the starter plan which offers basic performance. On the other hand, you will also get a free professional email for a 1-year trial along with a free domain annual plan as well. The pricing of this plan starts from ₹ 199 per month and you have to pay ₹499 at the time of review.
Deluxe:
This plan is for those websites which expect quite rush in traffic, so you will get more space and flexibility for multiple sites as well since this plan offers you to host unlimited websites. The other feature includes unlimited storage, unmetered bandwidth along with 25 databases. The performance rated for this plan is above standard and has free professional email along with free domain with the annual plan as well. It is priced at ₹239.59 per month and you have to pay ₹ 599 per month whenever you renew your plan.
Ultimate:
Specially built for business websites that expect heavy traffic all the time, the ultimate plan is itself a complete package as the name refers. The features of this plan include hosting Unlimited websites along with unlimited bandwidth, storage, databases and many more. It will also provide you with 1 GB of RAM along with a free professional email for 1 year and a free domain annual plan. The best part of this plan is that you will find a free SSL certificate along with free premium DNS which makes your website hosting the best of all in all aspects.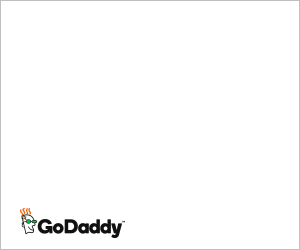 All the above plans include one-click software installations such as WordPress Joomla and many more. You can also purchase additional requirements with a single click such as CPU, RAM, etc. For the better security of your website they also offer 24/7 monitoring where you can easily connect with customer support in a call, chat, and mail. The customer support executive is friendly and quick. GoDaddy also provides DDoS protection to your websites. The control panel is flexible and is easy to use.
GoDaddy is a very well-known name on the internet for Domains purchasing and website hosting. They are also said to be the best in terms of providing affordable packages and features. We hope the above-mentioned article has given you enough information on GoDaddy and we wish to see you soon again with more interesting articles on different topics.
Happy Reading!